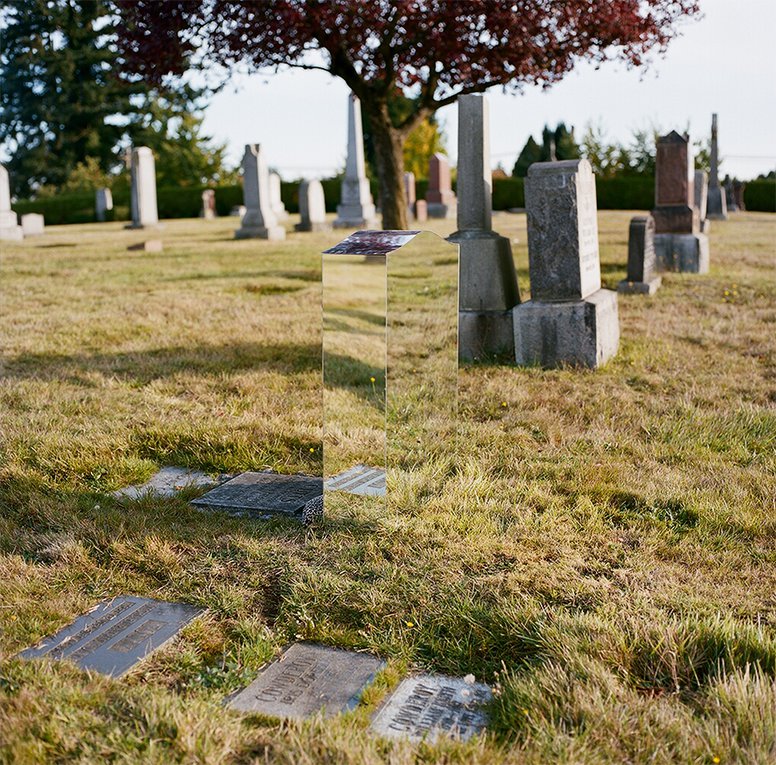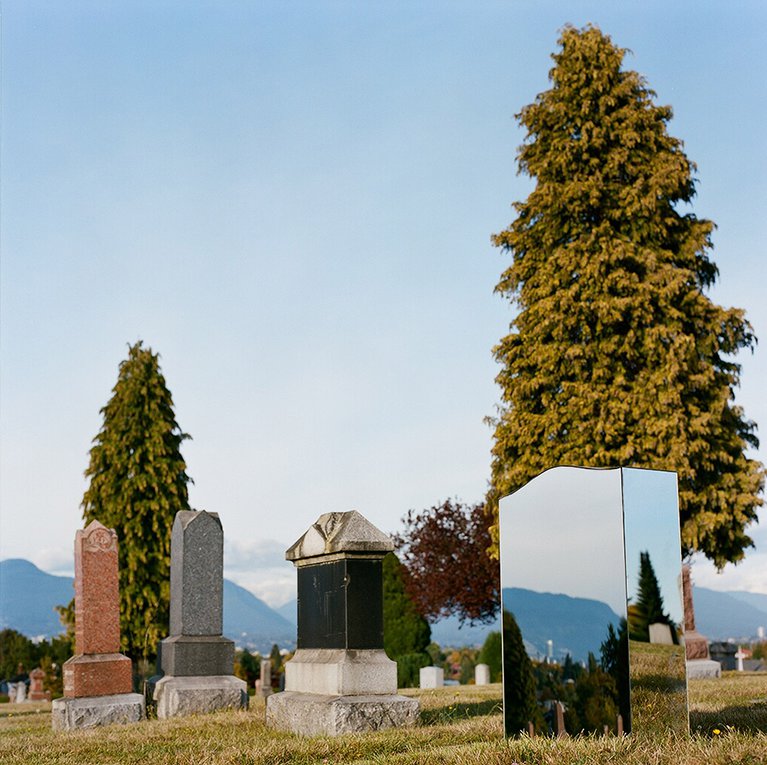 Untitled (Tombstone), 2007 –
Acrylic mirror and Plywood
48 x 32 x 8 Inches
Temporarily installed on the ridge of a cemetery that doubles as a public park, this mirror-faced object glinted sunlight at passers-by below. On approach to investigate the source of the light, park users realized the shiny object that caught their eye was the form of a tombstone.
The date of the work remains open-ended, suggesting it has the potential to at some point be realized in a more stable form.