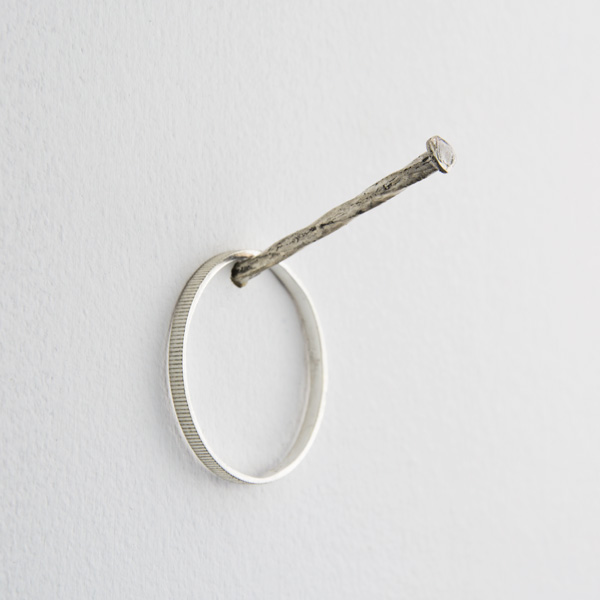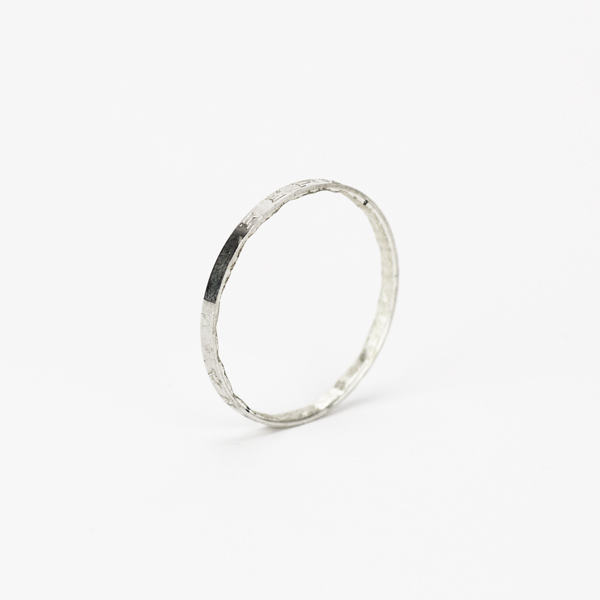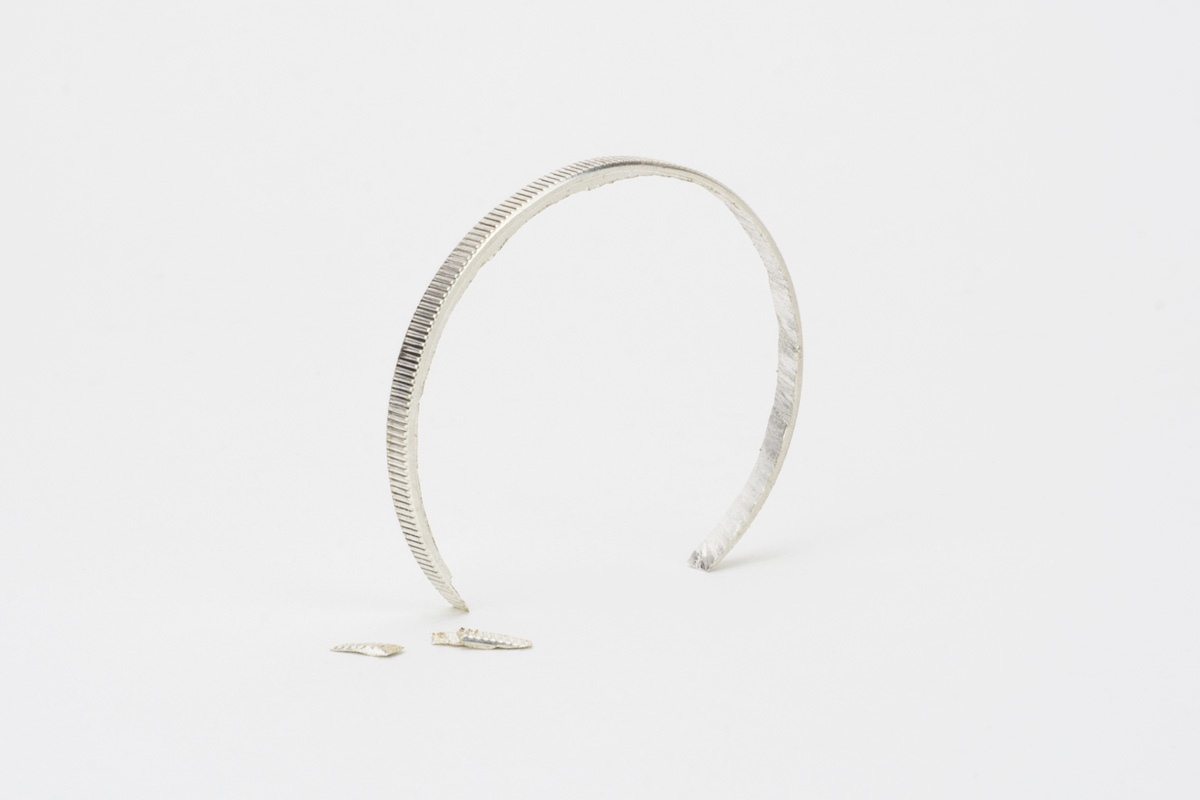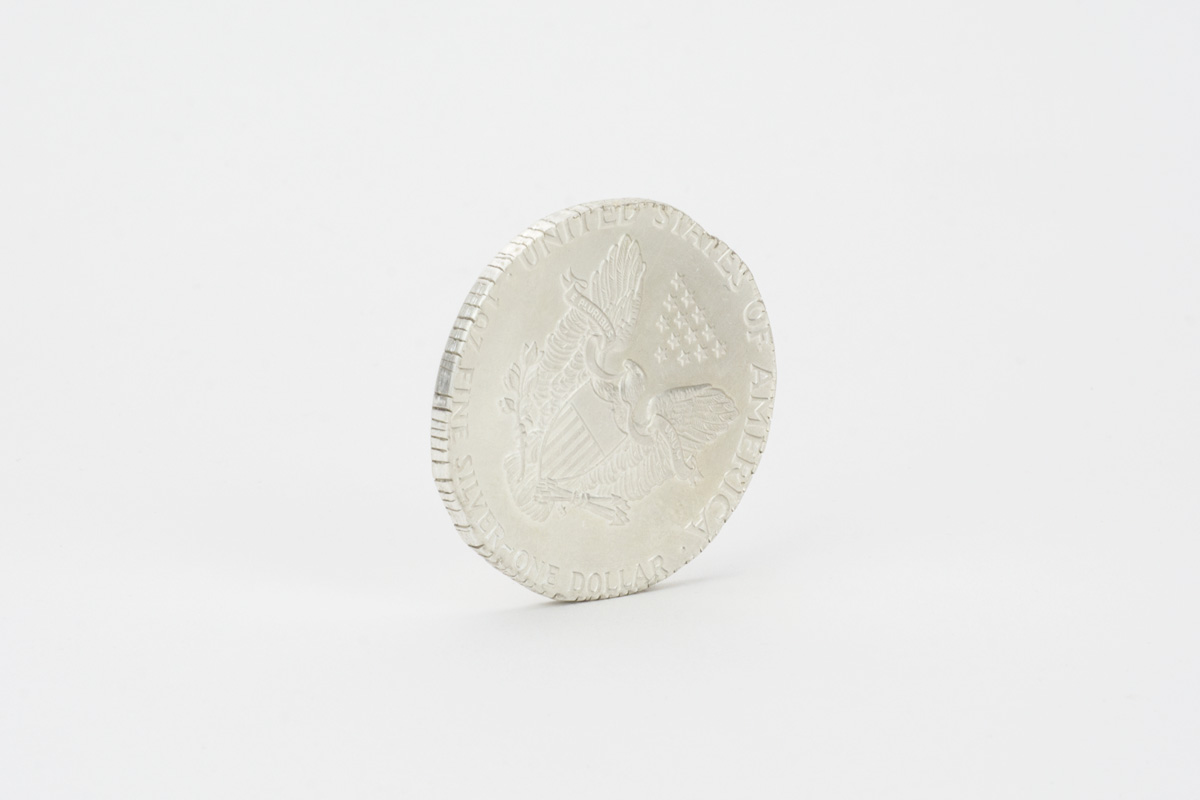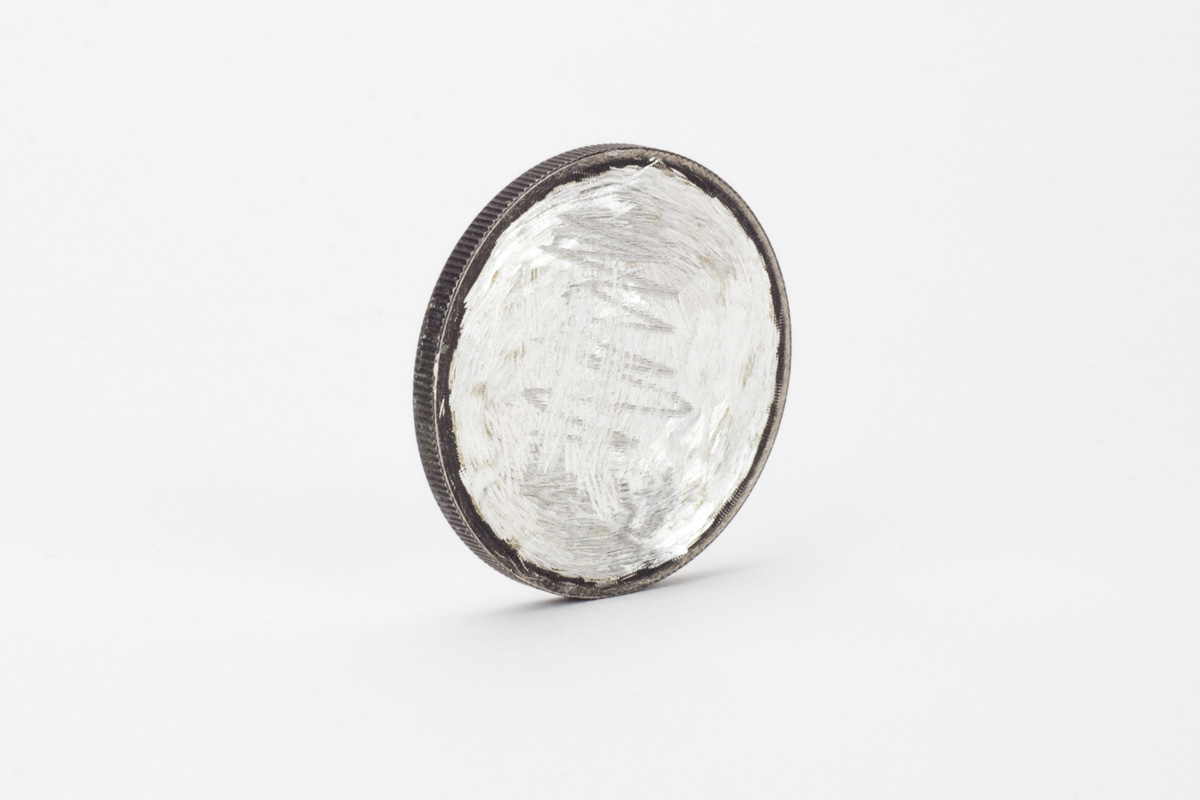 Clip'd Coin (Negative Space), 2017
Silver coins from various countries
Before the late seventeenth century coins were hammer-struck, meaning they were not perfectly round. The misshapen edges of coins were vulnerable to the practice of 'coin clipping' — whereby shears were used to cleave metal from the coin's edge before returning it to circulation. The clipped metal was used to make counterfeit coins and sell for profit. This is why reeded or 'ridged' edges are a design feature of modern coins.